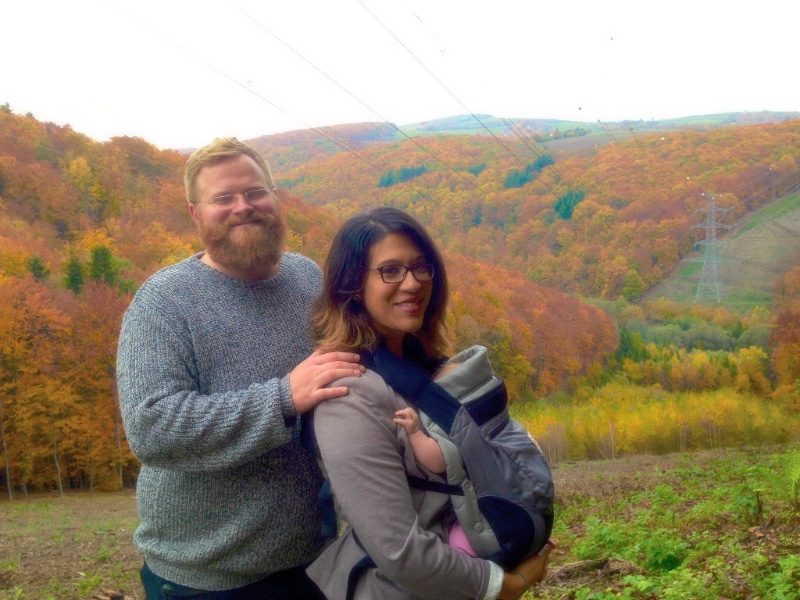 Enjoying an autumn walk in Bankov, part of Kosice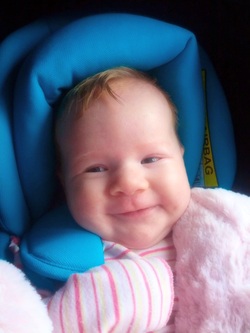 Greetings from the Arnold Family in Slovakia!

Winter is upon us, nearly in full. We unpacked our sweaters and coats and are expecting the first snow in a few days. It's been an extraordinarily busy but invigorating and productive two months for all three of us.

First, an update on Adelaide. Our baby is now ten weeks old! According to the doctors—and she's seen a lot of them—the girl is growing like a weed and is as developed as a baby twice her age. This is of course good news. Even more so, as when Adelaide was first released from the hospital her doctor had diagnosed her as having mild hypotonia (muscle retardation). At the moment, Natalie and Adelaide are busy adoring one another on the sofa.

Last month we spent a day and a half traveling to Bratislava and back, about a five-hour one-way drive, to visit the American Embassy, whereupon the consulate certified Adelaide's United States citizenship and issued us her passport. It was our first family road trip. She almost instantly falls asleep when the car starts moving.
---