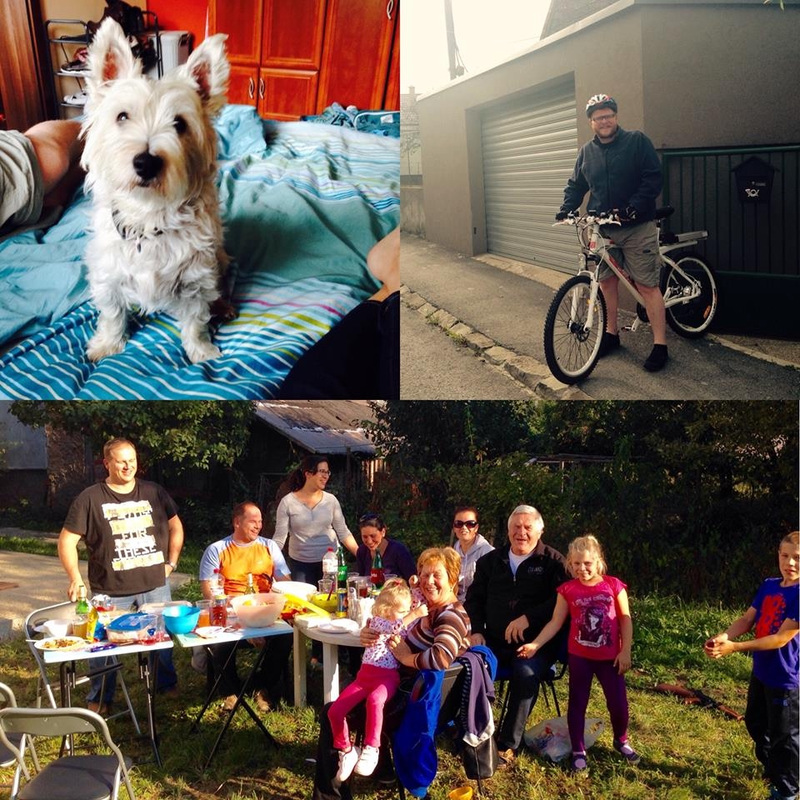 Dear brothers and sisters,
We're just over a month into our new phase of work in Slovakia in Košice. The city is getting all primped and preened to host this weekend's annual
Peace Marathon
, the second oldest in all of Europe. Foreigners of every stripe and in the thousands are pouring into town. Add to it the gorgeous fall weather, it's an exciting week!
What's new with the Arnolds in Slovakia? It's safe to say that the church here in Košice has welcomed us with open arms; we have already had cookouts and get-togethers with them all. We've got a week's worth of English Bible students lined up, and we're making new friends by the day. Among them are a policeman, a firefighter, a businessman, a video game concept artist, a computer programmer, and two retirees who are wanting to learn English so they can communicate better with their grandchildren who live in Canada. Additionally, the church is ramping up for a new evangelistic outreach program beginning weekly at the end of this month that we're calling Family Fridays. The ladies will be doing demo cooking classes, the kids will have an English language Bible lesson and activity, and the men will teach the kids a new craft activity and lead a devotional. One of young boys in the church was so excited about that five new families, including his school teacher's, have RSVP'd at his invitation.
We're still without a car (we're waiting to see what effect if any the Fed's looming interest rate hike will have on the euro/dollar exchange rates). However, we've become bicyclers! And it's only about 4-miles from our house to the office/classroom/church building. And when it's not six inches under snow, Košice does have some very good bike paths throughout the city. It's also having good health benefits for us.
Last month Team Arnold added a new member, a three-year old West Highland Terrier named Bella, whose former master, a veterinarian, is moving abroad for work. She is a perfect fit for us and also has a taste for adventure.
This month we plan on being in nearby city
Banska Bystrica
for at least one Sunday to encourage and be encouraged by our brothers and sisters there.
Some of you have asked if the immigrant crisis in European is in any way affecting us. Not really, especially as Slovakia is not doling out the same social benefits to Islamic migrants as northern European nations are nor welcoming any but 100 Christian Refugees from Syria.
Keep our coworker Roman in your prayers. His father is deathly ill, his grandmother just had a stroke, and for his own part he's been suffering terrible headaches over the past month.
Continue praying for our Bible students, for the church to be strengthened, and for the proclamation of the Gospel in Košice.
The Holy Spirit is helping us pray for those affected in Oregon.
Thank you for reading this and loving us. Pekný deň! (Have a good day!)
love,
Jordan & Natalie